Invited to the NetJets Europe pilot assessment?

First of all congratulations on achieving an invitation for the NetJets Europe pilot assessment!
The pilot assessment for NetJets Europe starts with an initial online assessment and when successful follows with a two day assessment on location.
If you have an upcoming NetJets Europe pilot assessment, then this article is for you. We will discuss the various tests and how the PASS training platform will offer you the highest chance of success.
Initial

Online Assessment

The online assessment for NetJets Europe is conducted by AON (former Cut-E) and consists of the below listed tests.
Complex Control

(Hand-Eye Coordination)

In the AON Complex Control test your hand-eye coordination is being assessed while controlling (flying) through a tube and avoiding obstacles.
During the flight you need to control your speed carefully and on time to avoid the obstacles. It is important that you find the right combination between speed and avoiding the obstacles to pass the most obstacles in the time available and preventing, or at least minimizing, the amount of crashes.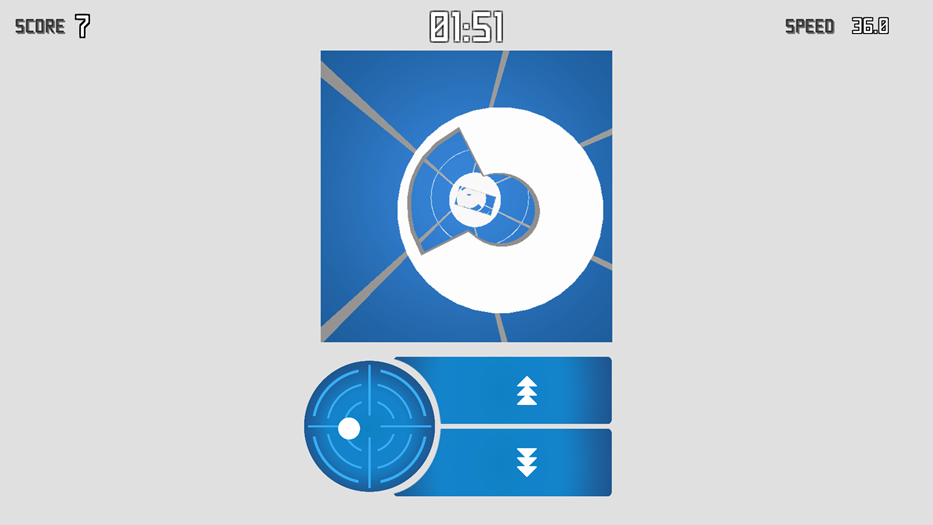 In Spatial Orientation your sense of orientation is measured while your required to choose the correct airline based on the heading indicator and the correct position in relation to the RBI.
Multi-Tasking Capability

Multitasking (New)

In the AON Multi-Tasking Capability test you're required to perform three tasks at the same time:
Avoid objects
Choosing between signs like squares and triangles
Calculating math questions
On the PASS platform we offer a different AON test to practice these multitasking competence. This test is called Multitasking (New) on the PASS platform.

This test measures your Aviation English skills with:
Spelling
Synonyms
Finishing the sentence questions
Work-related Behaviour

Personality Test

This is personality test in which you need to answer in which degree you agree with one or another statement.

After successfully passing the NetJets Europe pilot assessment you will receive an invitation for the on-site assessment which usually takes two days.
Both days contain an interview, either personal or in a panel structure, in which technical or HR related questions are being asked. The interview atmosphere has been reported by previous candidates to be very calm and relaxing.
PASS TIP: Keep in mind that customer service and orientation is very important at NetJets. When answering a question make sure that you include the right angle towards this important aspect!
Day 1 usually contains as well a group exercise in which you are required to take part in an assignment that requires a team effort to be completed. For this it is important to participate in an active, but not dominant way.
When possible utilize your CRM principles to involve other team members, gather additional inputs and together work towards a solution.
It is recommended to assign someone on additional tasks, like for example to keep track of the time or to summarize the group findings on paper or on a whiteboard.
The outcome of the exercise is usually not of importance, it's about your personal behavior inside a group/teamwork exercise structure.
Day 2 usually contains the simulator assessment in which flying in combination with communication and decision making skills are assessed.

The PASS training platform will prepare you for everything you need to know to pass the NetJets Europe pilot assessment.
The platform was developed, and is being maintained, by aviation assessment experts who focus on the key values and competencies to pass your assessment day. At PASS we focus on all experience levels and regularly update your training platform to new industry standards.
PASS Performance Planner
Access the PASS Performance Planner which contains all performance goals for each test. Our assessment experts have defined this performance goal (shown as an orange line) to help candidates measure their progress. When this PASS performance goal is reached, it will be indicated by the word PASS or the PASS logo. The PASS Performance Planner on the front page of the dashboard will report total comparative progress for goals selected.
Compare scores with other users
The candidate's score of each test is displayed in his or her own personal graph. This graph includes the average score line of all other users and a real-time score display of other users. The scores of other users are shown as a blue line. Gauge your progress by comparing your scores with others. Go ahead and compare your own score against the score of other candidates!
Mobile friendly
The PASS platform is mobile-friendly, so take PASS on the go!
24/7 support
Experiencing any turbulence? The PASS Support team is 24/7 reachable for support, questions and feedback.
Which

PASS package would you recommend?

We recommend to prepare yourself for the NetJets Pilot Assessment with PASS Professional as this package contains access to a wide variety of assessment preparation content including the above described Cut-E AON tests.
PASS Professional as well contains other content that may be valuable for your assessment, like ATPL and HR Interview questions with a detailed explanation.
Additional/extra content: all other psychometric (aptitude) tests, reasoning, math, physics, type rated questions and more.